Aksakal Law Office and Mediation Services
Yasal sınırlar çerçevesinde, hukukun tüm usul ve imkanlarını sonuna kadar zorlayan ve hukuku içselleştirmiş bir hukuk bürosu olarak hizmet vermek.
Mission
Önleyici ve koruyucu tedbirlerin ön planda olduğu, sorunların mümkün olduğunca arabuluculuk ile çözüldüğü, az ve öz iş anlayışıyla çalışmak.
Vision
Ofisimiz Avukat Emrullah Aksakal tarafından 2006 yılında, İzmir'in Konak ilçesinde kurulmuştur. İlk iki yılında oluşturduğu güven ve yeni ekip arkadaşları ile büyüyerek, şuanki mevcut konumuna ulaşmıştır.

OUR MAJOR EXPERTISE FIELDS AS A AKSAKAL LAW AND INTERMEDIARY SERVICES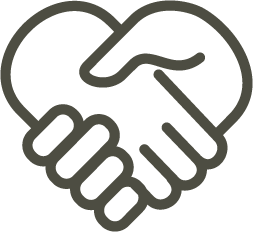 Criminal Law
In criminal law lawsuits and inquiries; We provide legal counseling and legal services to domestic and foreign clients who are suspicious or complainant, accused or involved as a member.

Civil Law
We provide legal counseling and advocacy services for domestic and foreign clients in various disputes related to Civil Civil Law and Inheritance Law, including cases related to inheritance sharing, partnership elimination cases.

Business Law
We provide legal counseling and legal services to our domestic and foreign employers 'or employees' clients in various areas of the Labor Law Legislation, with no conflict of interest.
LATEST ARTICLES
Balıkesirdeki Duruşmada MÜVEKKİLİ İÇİN BELGELERİ SUNDU ŞAHİTLERİ DİNLETTİ TAHLİYEYİ ALDI !
Read More
Emniyet Müdürlüğünden Avukatlığa Giden Yolda AVUKAT EMRULLAH AKSAKAL..
Read More
Need some legal assistance?
Get an appointment!
Take advantage of our expertise in Aksakal Legal and Mediation Services!